In the world of B2B digital commerce, visual commerce technology is gaining traction, thanks to its success in the gaming industry. This technology involves the use of 360-degree image views, interactive 3D models, and augmented reality to provide buyers with a more immersive and engaging online buying experience.
Visual commerce has become more mainstream in recent years, with B2C brands using it to offer enhanced visual experiences to customers. For instance, eyewear retailers use it to enable customers to "try on" frames virtually, while furniture sellers use it to allow buyers to preview products in their virtual homes. It was only a matter of time before visual commerce made its way into the B2B space.
Benefits of visual commerce for B2B buyers
Visual commerce technology provides clarity for buyers as they navigate the online customer journey. Distributors and manufacturers have started using this technology to showcase interconnected products using a visual approach. By seeing a more fully integrated list of materials, buyers can remove guesswork and save time and money.
In some categories, visual commerce provides wholesalers and their consumers with engaging experiences. For instance, virtual showrooms with curated collections can support full online buying. Buyers can also use mixed-use tools, such as digital assists, to peruse fixtures and materials in a real showroom and place items in an online cart on a device as they shop. This saves buyers time and offers an opportunity for cross-selling throughout the customer journey.
New technology tools for B2B visual commerce
Exploded-view diagrams, which were once mainly used by engineers, have become more common in B2B ecommerce. Buyers can see the entire solution, both holistically and individually, and order with ease. By creating an integrated visual tied to the company's order management system, B2B companies can reduce steps in the customer journey and make it easier for buyers to understand larger, integrated solutions.
While not all B2B categories are a match for transactional visual commerce, other augmented reality tools are on the cusp of changing the way that overall B2B business performs. For instance, buyers like MRO (maintenance, repair, and operations) engineers can use A/R headgear or tablets to "see" solutions in their natural environment. This helps them uncover potential barriers earlier in the buying process and saves time and money with returns.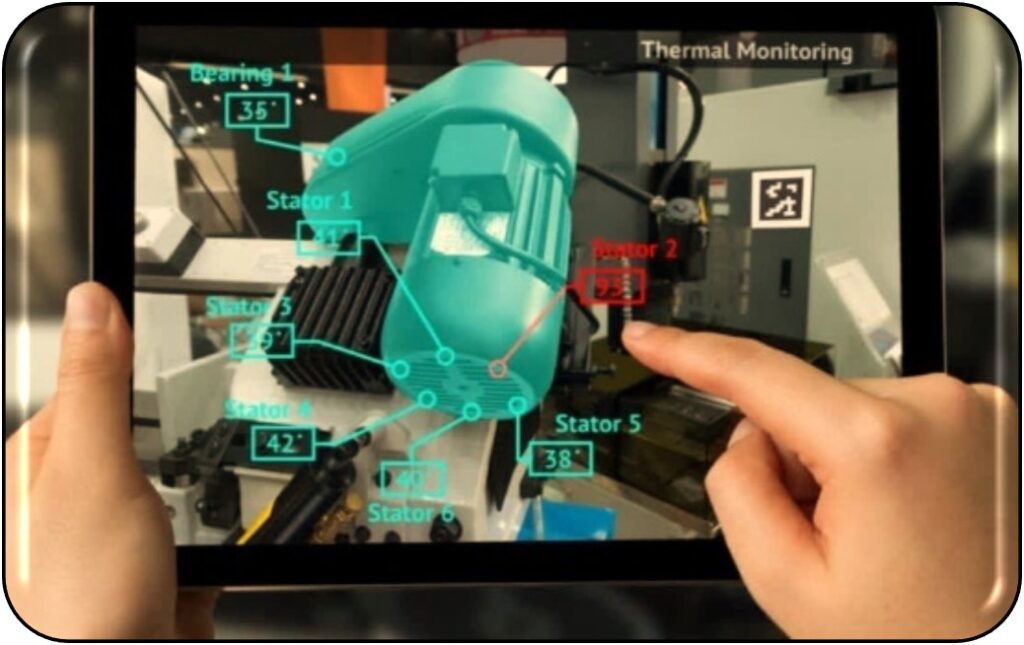 The future of visual commerce in B2B
Visual commerce will continue to be incorporated into many facets of B2B digital commerce given the appetite that online users have for strong visuals. B2B companies can prepare for the future by having a strategic discussion about use cases, laying a foundation with good product data, and using technologies like Digital Asset Management systems to evolve toward the visual commerce experiences that their customers increasingly expect. Although visual commerce may never fully replace traditional ecommerce, it offers a great way to enhance the online buying experience.