When it comes to eCommerce, the need to upgrade the user experience is a must for B2B suppliers, even if they are old hands at selling online. More than a decade after launching the first iteration of its eCommerce platform, Signet, one of Australia's leading packaging suppliers, needed a new, more scalable eCommerce platform that can deliver the kinds of personalised purchasing experiences and marketing automation that can engage customers on a deeper level and stimulate more sales.
Signet's legacy platform was highly customised and costly to maintain, hindering their ability to stay agile and keep up with their competitors features and functionality. To meet their strategic objectives and ensure continued growth, a platform migration project was essential.
After a thorough RFP process, Signet, which had operated its eCommerce channel for about 15 years, opted for Adobe Commerce (formerly Magento) to meet the out-of-box features it sought for its next eCommerce platform. Additionally, Signet turned to online marketing firm dotdigital to provide the connectivity between its CRM and ERP systems and its new eCommerce platform to create a robust tech stack. Expert eCommerce agency Overdose Digital were selected to deliver the project from end to end.
The result was an eCommerce engine with enhanced marketing and personalisation capabilities to increase customer engagement and encourage B2B customers to interact with the brand on a more personal level.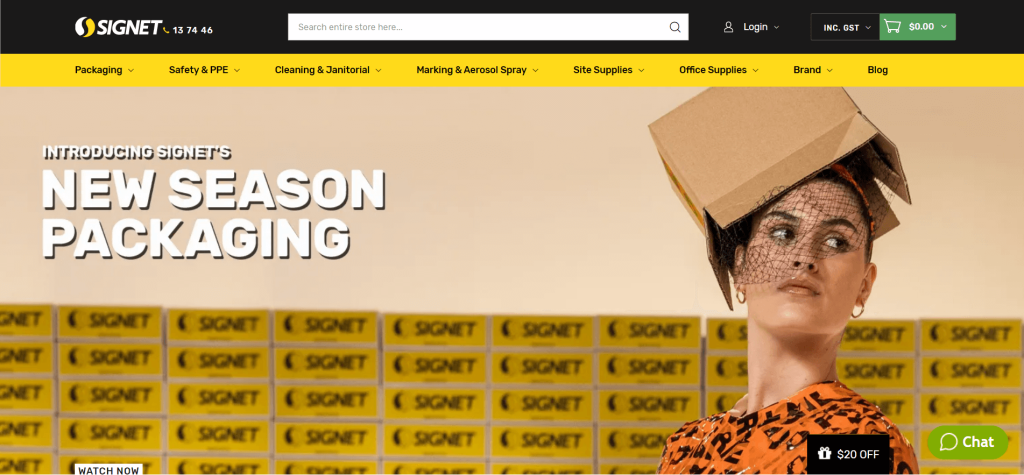 Central to Signet's new marketing capabilities are automated email campaigns. The company can now send email reminders to buyers that have abandoned their shopping cart, as well as welcome emails to new customers, and company newsletters. In addition, content within email campaigns can be segmented based on customer demographics and buying patterns. As a result of enhanced email personalisation and segmentiation, Signet has seen a 27% open rate and 129% click-to-open rate.
"We can now fully automate email communications and segment customers within a campaign. If customers interested in eco-friendly products, we can personalise an email campaign around those types of products," says Hugh Pembroke, Ecommerce & Digital Project Manager for Signet.
Additionally, Signet's new eCommerce platform can personalise the content on its website to its email campaigns. Resulting in cohesive and tailored product recommendations across their website and emails.
Other new features on the site include a quick reorder function, personalised search results, product ratings and reviews, extensive account functionality and the ability to integrate dynamic content across landing pages to provide a unique customer journey.
Since the integration, Signet has increased online invoices from 56% to 70% for the Small Medium Enterprise. In addition, 40% of invoices from enterprise buyers now goes through Signet's eCommerce channel. As a result of a redesigned checkout flow for these customers cart abandonments had dropped 29%.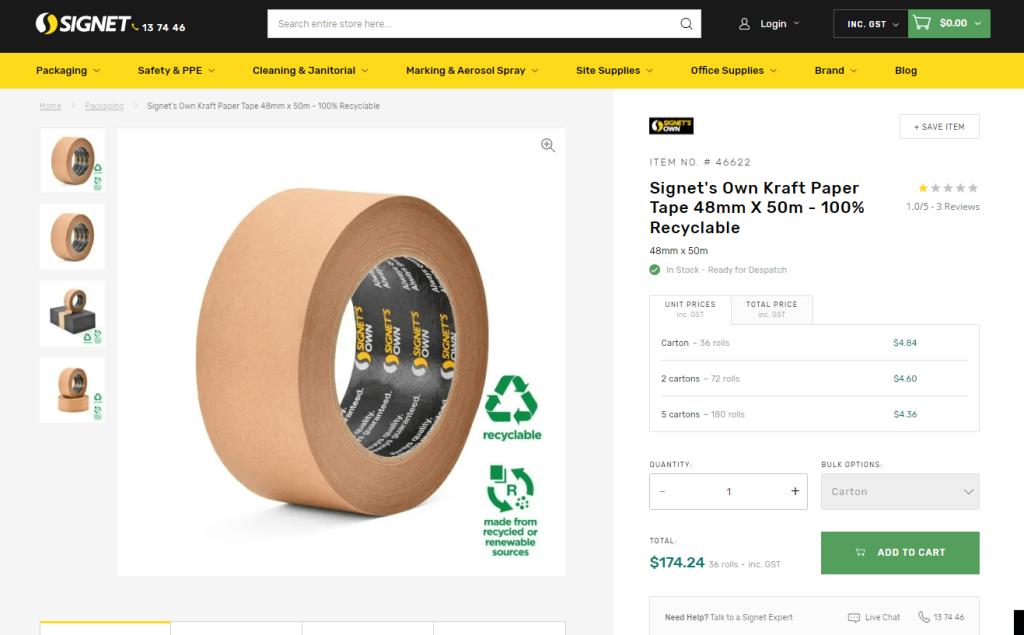 Family-owned for over 55 years, Signet services more than 60,000 customers ranging from small family-owned businesses such as Murchison River Swags and Packer leather to some of Australia's largest retailers and manufacturers such as Woolworths, Metcash, Bundaberg Brewed Drinks, IKEA, and McNab. Signet stocks 5,500 products online and in distribution centeres across Australia.
"What was once an emerging tail for our business has become a primary sales channel," says Pembroke, who adds Signet sees room to further grow purchase volume by enterprise customers.
The new platform has also helped Signet enhance its cross-selling strategy by introducing customers to new products. "About 70% of customers that respond to a cross-selling recommendation are buying the product for the first time," Pembroke says. "We are also seeing greater customer engagement overall resulting in customers spending more time on pages within the site. We can even send orders placed offline to a customer's online account."
Getting to this point required a lot of communication with customers as the new platform was being installed. Signet sent emails to numerous customers asking for feedback about their wants and needs in a new website. Along with giving enterprise clients early access to provide feedback on the site. "We also helped train customers on little things, such as how to update their password when the site went live," Pembroke adds.
In reflecting on the lessons learned from the transition to the new platform, Pembroke recommends that B2B sellers looking to replatform create a thorough vetting process for prospective vendors and systems integrators. "We had an in-depth vetting process and so felt good about our decisions," says Pembroke.
Pembroke also recommends that B2B sellers don't rush the process. "Don't think it can all be pulled together in six months," Pembroke adds. "The goal is to get it right the first time, especially if you plan to migrate a significant portion of your sales to ecommerce. We took the time to learn which Adobe partners were the best and who had the best out-of-the-box connections."