For more than decade Gallagher Group Ltd., a provider of animal management and security products and solutions, had been looking to upgrade its commerce system and develop a customer portal that could be integrated with important backend processes, such as ordering and finance, to provide a better customer experience. Trouble was the company was being held back on this initiative by a disjointed approach to ecommerce that made it difficult to link customer-facing functions with its existing ERP and CRM systems.
After 14 years of contemplating and searching for the right technology, Gallagher found the answer to its problem in SAP Commerce Cloud. The implementation of SAP Commerce Cloud has enabled Gallagher to improve the customer experience, helped the company expand to North America where many consumers transact online, scale its ecommerce offering, and support its B2B and B2C units through a single customer portal.
Gallagher history
In business for more than 75 years, New Zealand-based Gallagher is a global leader in the innovation, manufacture and marketing of animal management, security and contract manufacturing solutions. In the 1930s the company's founder Bill Gallagher invented the electric fence to prevent his horse from using his car as a scratching post.
Improved customer experience
Working with solutions integrator Enterprise Wide, which helps its clients implement and use business software solutions to improve efficiency, profitability and adaptability, Gallagher took a two-pronged approach to its implementation strategy for SAP Commerce Cloud. First, the company used the ecommerce platform to build a customer portal for its animal management business in July 2020 that was released as a minimum viable product. Less than a year later in March of 2021, Gallagher released a portal for the security part of its business, also as a minimum viable product.
"The challenge was how to bring together a solution that can effectively present the different businesses range of product, apply specific pricing contracts and be able to scale across multiple regions with standardized operability," says Ross Bark, director, digital, for Enterprise Wide.
"Gallagher is leveraging the power of the SAP Commerce Cloud platform to manage these complexities and provide greater service and convenience to their customers."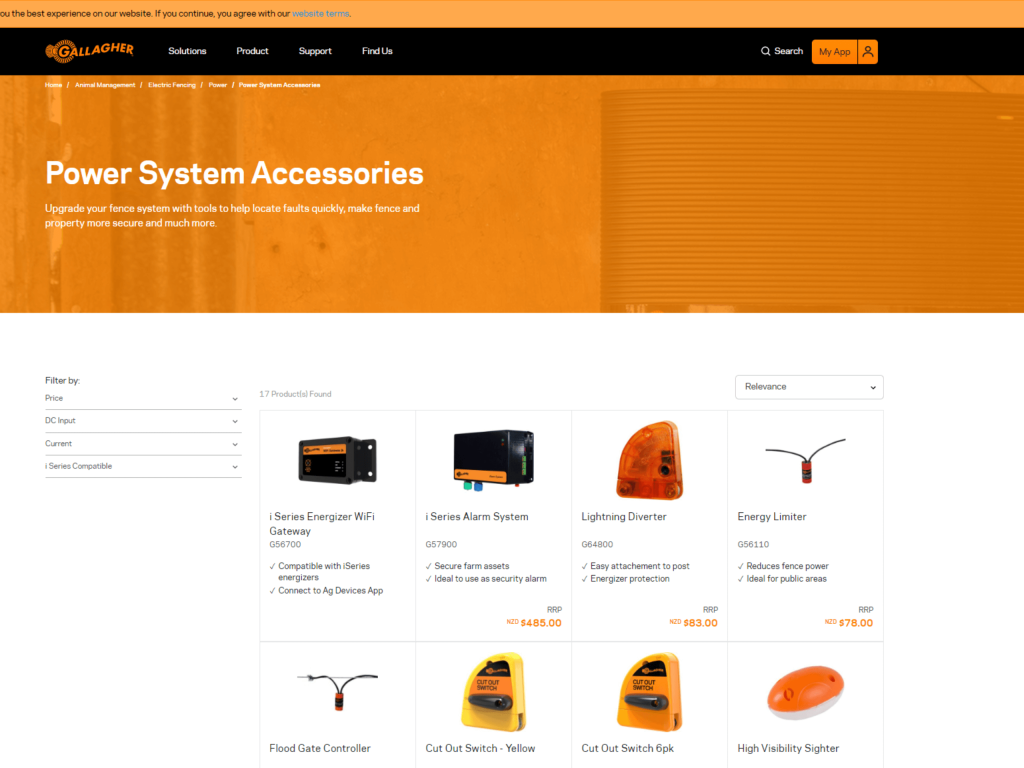 Streamlining order processes
The payoff has been a faster ordering process that saves customers and staff up to ten minutes per order. Gallagher, which invented the electric fence in the 1930s, processes around 200 orders a month, which translates into a savings of 400 hours man hours annually per year, a figure the company expects will increase as it adds additional functions, users, and localities to the portal.
Gallagher's animal management portal is available across six regions and has 4,000 registered users and about 700 guest users. The company's security portal is available in seven regions, including Asia, Australia, Canada, New Zealand, Europe, the United States, and Global, servicing more than 30,000 monthly users and has 18,000 channel partners.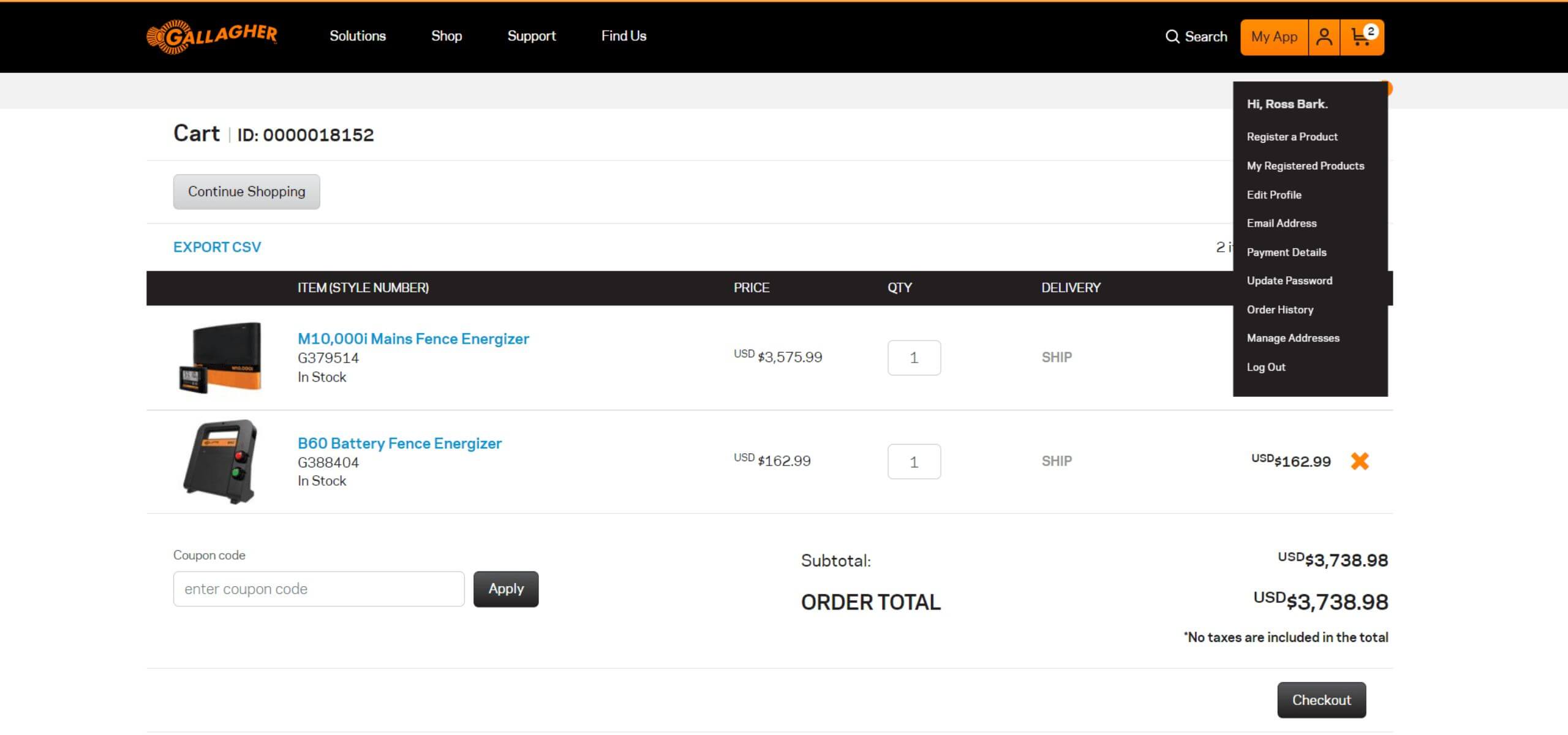 Future plans
Looking ahead, Gallagher plans to improve its personalization of content and offers to customers delivered through the portal by using the consolidated platform to integrate data analytics to better inform customer experiences.
"Before this project, we had a disjointed approach to our eCommerce and Portal capability," says Gallagher Group Chief Information Office Neville Richardson. "In addition to providing a far better experience, the SAP Commerce Cloud solution has also enabled us to automate many previous manual solutions.
Richardson adds the portal works seamlessly with the company's existing SAP backend applications and provides a best of breed system that can help fuel global expansion in the coming years as the Gallagher scales its business and matures digitally.